Automated Kjeldahl Analysis?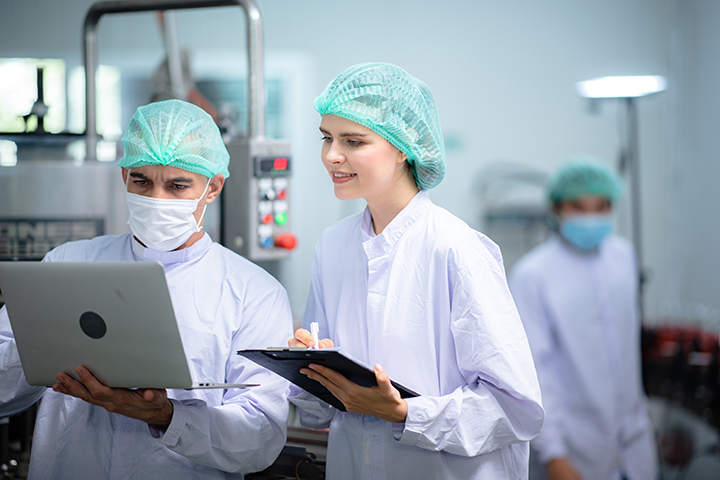 The trend for automation in analytical laboratories has been steadily increasing in recent years. This is driven by the need to increase efficiency, reduce errors, and improve data quality. As an example, regulations such as ISO 17025 and FDA Title 21 Part 11 are adding requirements on data quality. Another example is when companies are moving their analysis to fewer and larger laboratories, which increases the need to do more with less resources.
This automation trend covers many different activities such as:
Robotics with automated sample preparation and automated analysis.
Internet of Things (IoT) integration to monitor and control equipment remotely.
Streamlined data management to collect and analyze data, reducing the need for manual data entry and analysis.
It is not only new analytical methods and new instruments that are part of this trend. Wet chemistry and reference analyses are also affected, even Kjeldahl analysis. Having an automated Kjeldahl system provides many advantages:
Automating of repetitive tasks, such as inserting tubes and removing waste, reduces operator time and effort. This leads to faster turnaround times, increased productivity, and reduced labor costs.
Automating of analytical processes and input of data reduces the risk of errors due to human error or inconsistencies. This result in fewer errors, less rework, and lower costs associated with correcting mistakes.
Automation helps optimizing the use of laboratory resources such as equipment and consumables. This leads to less waste and more efficient use of resources, reducing costs associated with materials and equipment maintenance.
Automation helps to standardize laboratory procedures and methods, ensuring that they are consistent and repeatable. This leads to fewer deviations and more accurate and reliable results, reducing costs associated with retesting or invalid results.
Automation increases the throughput of laboratory tests, allowing more samples to be analyzed in less time. This leads to faster turnaround times and higher productivity, reducing costs associated with delays and backlogs.
Automation and new software allow laboratory staff to monitor and control laboratory processes remotely.
As the above shows there are many advantages to automate Kjeldahl analysis.
Kjeldahl automation can be achieved by using modern technology, such as robotics and mobile phones. Robotics to move samples automatically and mobile phones to monitor instruments remotely. Computer software and modern instrument architecture facilitate streamlined data management.
OPSIS LiquidLINE has several solutions for Kjeldahl automation. The KjelROC Autosampler provides automated Kjeldahl analysis and the LabConnect software provides streamlined data management for the laboratory.
Please contact OPSIS LiquidLINE to get more information about our Kjeldahl automation solutions.